No17, John Coates/Gary Gibson's machine, seeing this was worth the entrance money alone.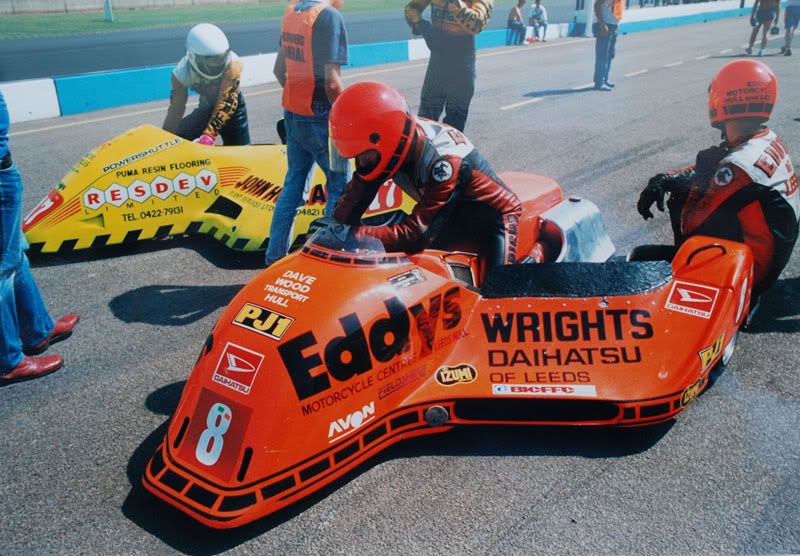 No 8 ,Eddy Wright/Ian Merchant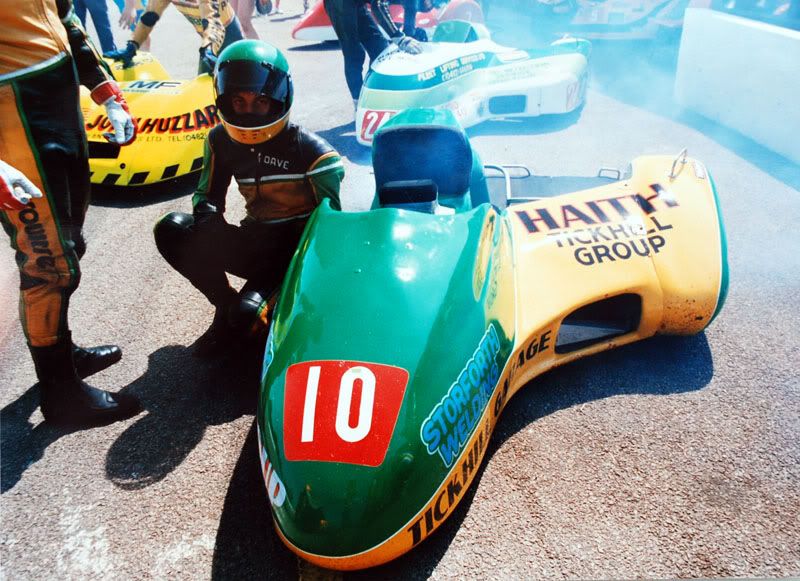 No 10, Mick and David Haith.
No 20, Gary Dickinson/Nigel Forrest.
No 4, Martin Whittington/ Ian Caulton.
No 2, Derek Brindley/Nick Roche, No 14, John Brindley/Chris Jones the one behind is Dave Saville/Richard Crossley
Formation flying going into Redgate, D Brindley (2), J Brindley (14) and M Whittington (4)
But from which year ? and how many are still racing.
Regards
Fritz,,,,,,,,,,