Wow,,,,,all I can say is well done to the Aintree motorsports club for organising such a fine event, the town was flooded with fans of 2/3 and 4 wheels. The static displays around the town centre were well organised with enough room to get a good photograph and a chat with the teams/drivers.
More classic clubs were also invited to display on the main area within Coronation Park, which was also where the guest of Honour Mr Phil Read (8 time world M/C champion) was sited for the day....
Best bit was having the town centre one way system closed off to general traffic for 2 hours while the parades of various vehicles took place....
This stunning Yamaha was my pick of the bunch.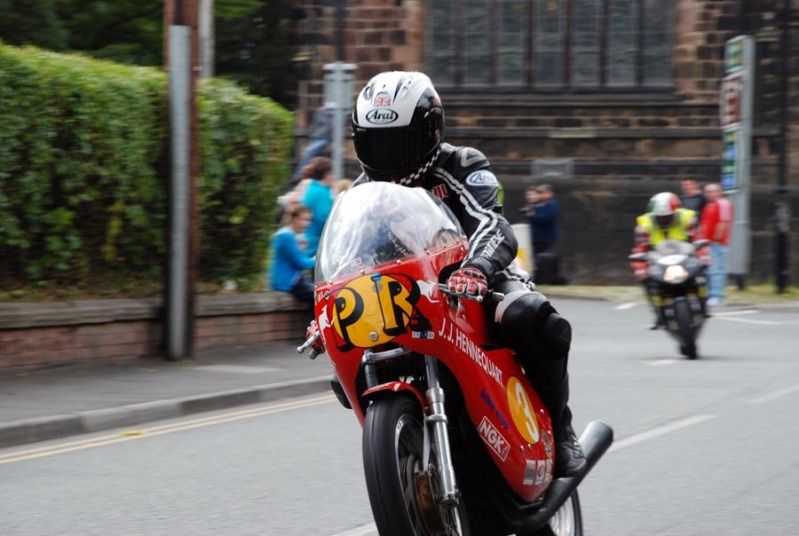 Our Guest of Honour Phil Reid rode round on this Patton machine and was soaking up the adulation, and is still looking very well I must say,,,,
Derek Rumble Snr and passenger on one of his classic machines... He must have been made up to have been the centre of attention with this being his home town event..
Alan Molyneux and Andy Hailwood on their ex Rob Fisher F2 sidecar..with the Classic Seeley outfit just behind..
Regards
Fritz,,,,,,,
Would be nice to try and get some F1/Supersides if this is run this time next year.....