Alan and Steve Founds are relatively young chaps in an old mans sport, I find my self watching the smiles on their mentors faces rather than the racing...
Kev Thornton on his immaculate F2 machine, he was in good spirits even after a disappointing first visit to the IOM TT.
Dave Holden, was once my greatest rival and is really a nice down to earth chap.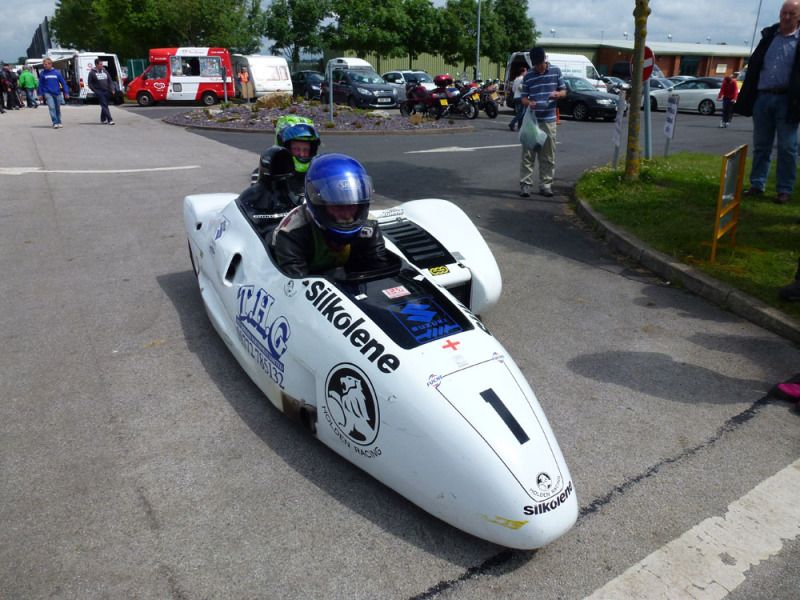 No 71 Pete Townson and Glyn Jones looking confident.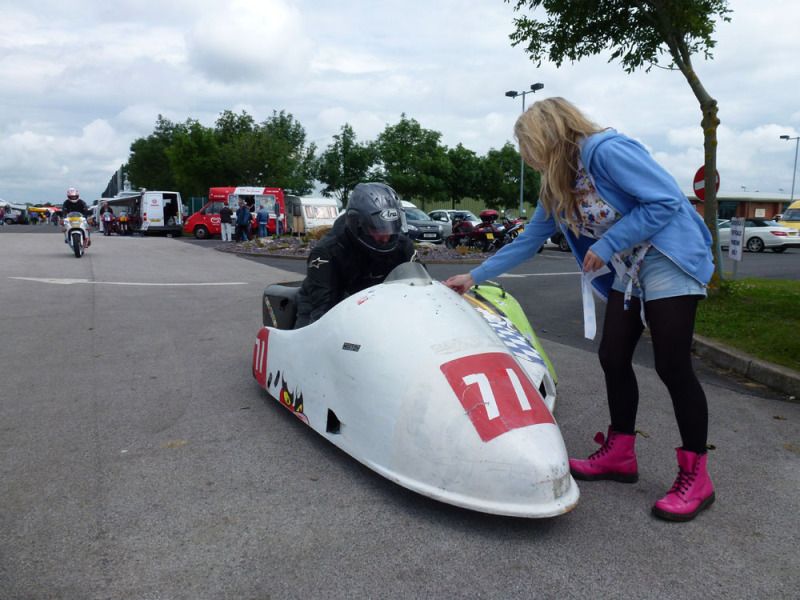 Craig Hauxwell and Dave Williams join the dummy grid for the points race.
Wattie Brown and Brian Taylor ( no3) followed by Steven Markland and Barry Cunliffe (No 22)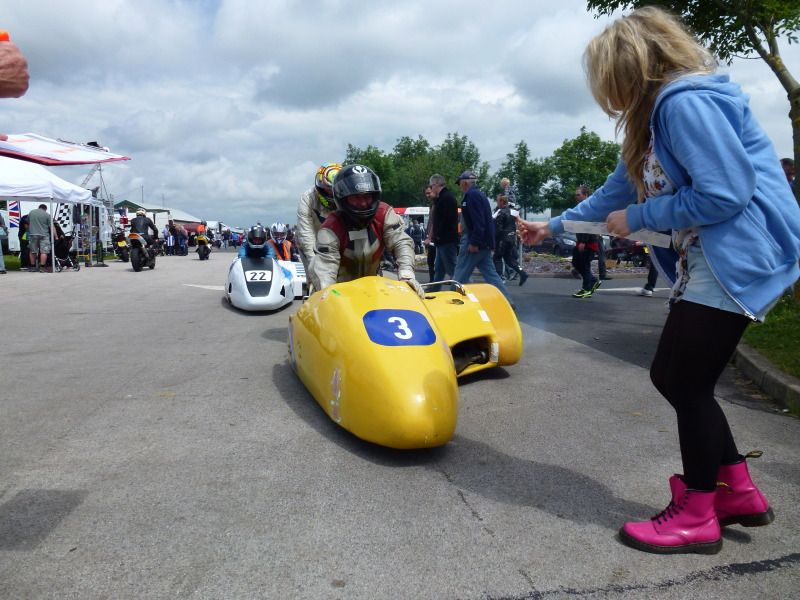 Machine No 14 driven by Nigel Wilkinson and Passenger Lee Chandler on their Baker 600 Yamaha.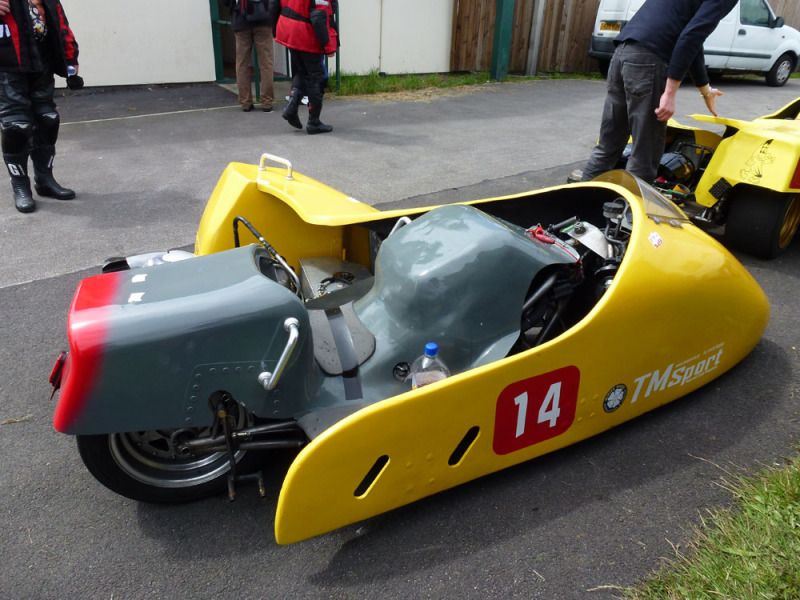 Machine No 8 is a Bellas 600 Yam, crewed by Doug Chandler and Shaun Chandler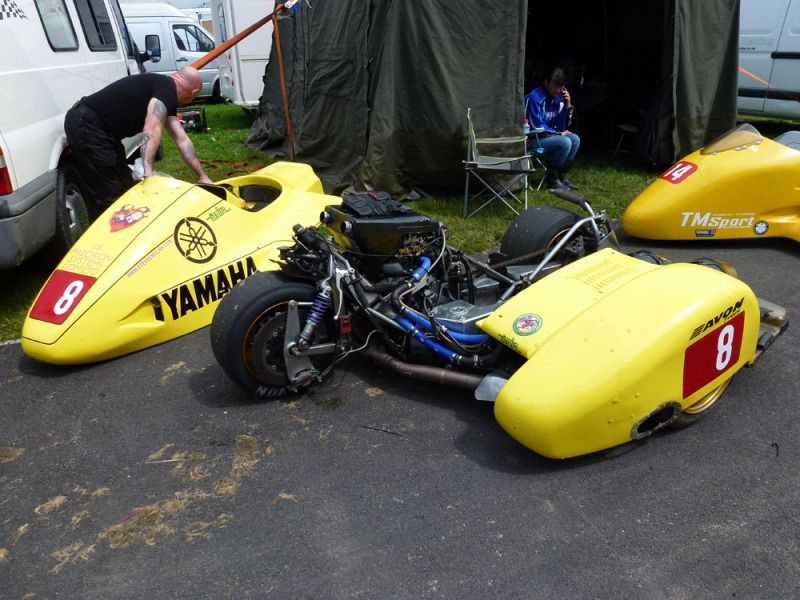 Mr Holdens F1 laid bare....
Kev Thorntons machine, in tip top condition..
Craig Hauxwell's wonderful Ireson 600 Honda.
Wattie Brown's proper F2 Windle 350 Yamaha ,passenger BTW was Brian Taylor.
Outfit No 22 was driven by yet another former passenger Stephen Markland, and new passenger Bary Cunliffe who
will improve ten fold once Barry learns to relax on the straights and to use his legs more during the early laps of a 5 lap sprint.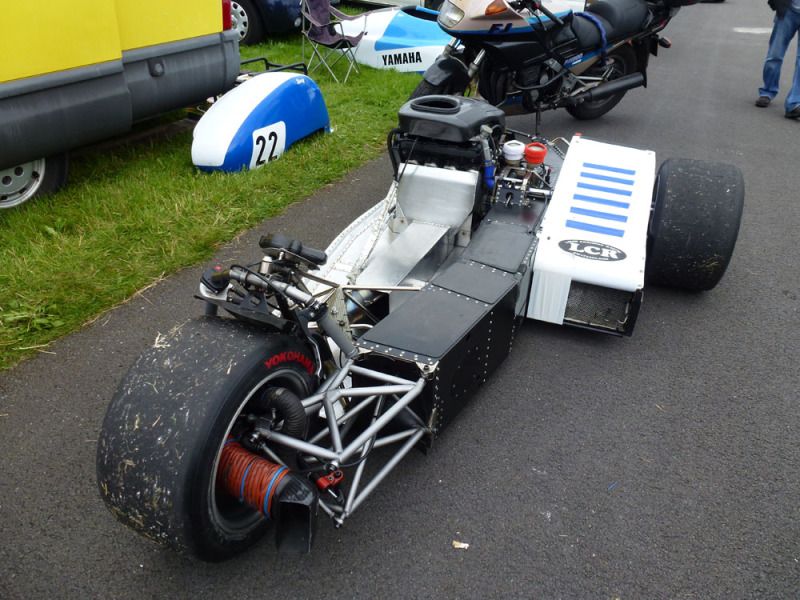 Now John Shipley and Ian Cunliffe from Gods Country 'St Helens' on Merseyside are for mine the most improved/aggresive F2 sidecar team I have seen for some time, they look good, they are very approachable . All they need is some support to help them on their way or a Gino's Kebab after a tough days racing...
The chaps in question :Ian Cunliffe and John Shipley....
Mal Preston knows his place in this team.
Outfit No 64 , Dave Kruze and Mal Preston :
Marianne Walford and Claire Duplock on No 36 a Baker Yamaha 600. Opposite in the Blue fleece is Chris Founds who was once a Supercup/ World Series competitor...
More to Follow.....
Regards
Fritz,,,,,