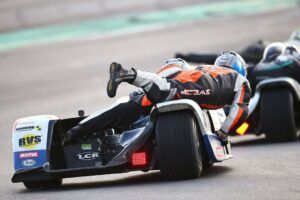 Given the ongoing circumstances and restrictions associated with the Coronavirus disease (COVID-19) pandemic, the FIM and RKB-F1/Santander Salt Ltd organisational team have had to make the following changes to the 2020 calendar.
Cancellation of the rounds at Le Mans, France (29-30 August) and Lausitzring, Germany (17-18 October).
Rescheduling of the round at Brands Hatch, Great Britain on 16-18 October.
Revised dates are as follows:
DATE VENUE COUNTRY FMN
04-06 September Rijeka Croatia HMS
26-27 September Pannoniaring Hungary MAMS
02-04 October Oschersleben Germany DMSB
16-18 October Brands Hatch Great Britain ACU
23-25 October Estoril Portugal FMP
Pic © Mark Walters (pictured: Jussi Veravainen)