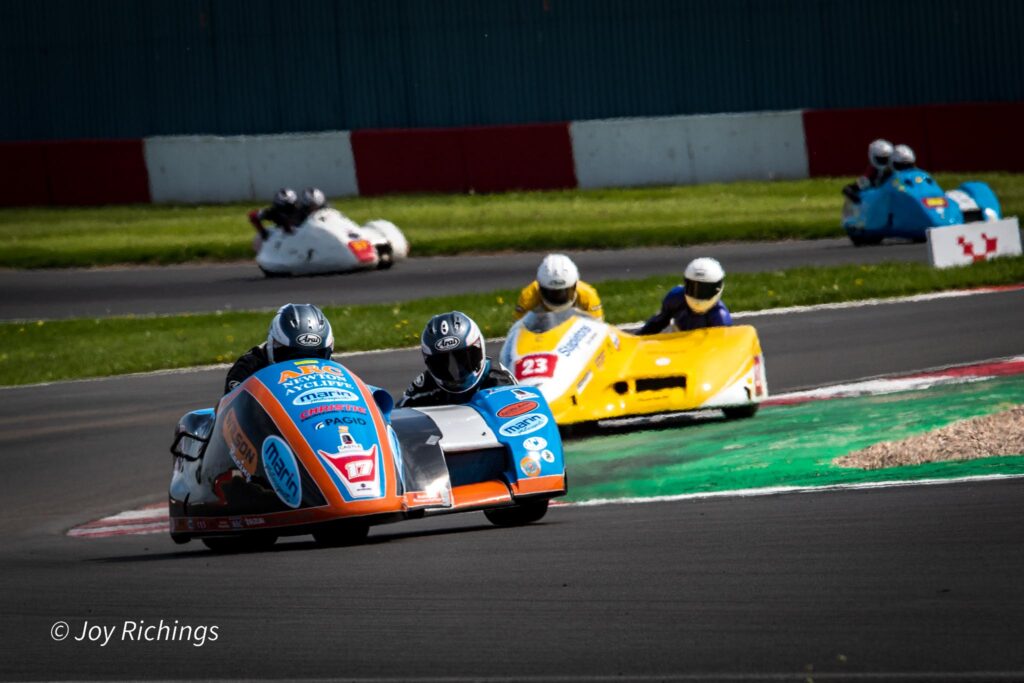 Photograph – Joy Richings
Unfortunately, Team A.R.C. – Lee Crawford and Scott Hardie – have had to take a last minute decision to withdraw their entry from this weekend's Barry Sheene Classic F2 Sidecar Races at Oliver's Mount, Scarborough (22nd & 23rd July).
Sadly, Lee has an infection in his knee, and is being treated as an in-patient at Durham Hospital to counter this short-term medical issue. It is anticipated he will be discharged later this weekend, and the team are hopeful of being on the grid at the Cadwell Park Sidecar Revival in a fortnight.
Team A.R.C. wish to apologise to their sponsors and supporters for their non-appearance this weekend, and assure them that every effort was made during the week to try to get a faster resolve to the issue – but unfortunately health matters are not so easily rectified as a mechanical problem!
We wish all those competing at Oliver's Mount a safe, successful and enjoyable weekend – hopefully the threatened rain will not be too persistent.