2023 F.S.R.A. / 1st Call Refrigeration Pre-Injection Sidecar Championship – Round One Preview

Croft – Saturday 1st & Sunday 2nd April – N.E.M.C.R.C.
Words – Dave Tibbles / Photograph – Dirk Wharton
The 2023 F.S.R.A. Pre-Injection Sidecar Championship gets underway this coming weekend at Croft Circuit, North Yorkshire. With four points scoring races on the cards, teams will be looking to make a strong start to the eight round series.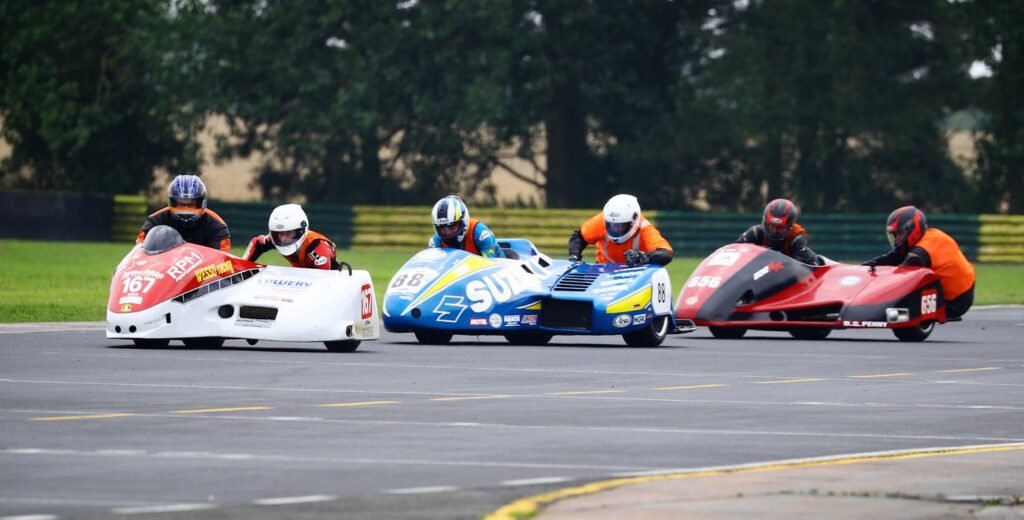 The championship welcomes on board a new series sponsor for 2023 – "1st Call Refrigeration" and we thank them for investing in the championship, and look forward to working closely with them.
While last year's F2 champions – Andrew Bingham / Steven Dalton – have moved to the British F2 National series, a number of newcomer teams are joining the fray. Unfortunately an incident last week during testing at Mallory Park sees reigning F1 champions – Mark Burns / Steven Winfrow – having to withdraw from this opening round. However, they and a number of other teams will hopefully be in action at one of the upcoming rounds.
The series will once again feature F1 and F2 classes, and will be sharing a full grid with N.E.M.C.R.C. open sidecar teams. Entries in all classes are well subscribed, and hopefully will promise some excellent racing.